hey, it fits...i am a school teacher, after all
i took the girls to visit my "grandma"...{she's really my sister's grandma, but she considers me to be "blood"}
~here she is with the girls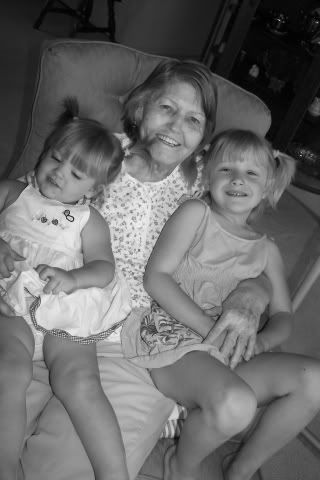 ~and i absolutely love this shot of her and ashlyn giving each other bye kisses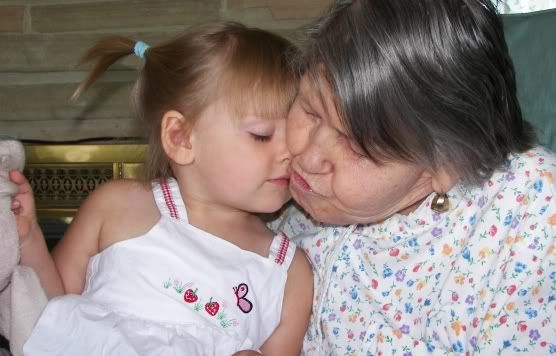 she's had a rough summer...her only son {my sister's father} passed away suddenly...which was rough for my sister, too
i love her to death, and i feel bad that i don't have time to see her as much as i'd like to...
~jackson spent an evening giving the girls pedis...he's such a good dad!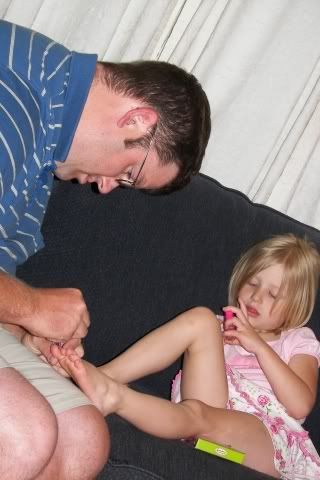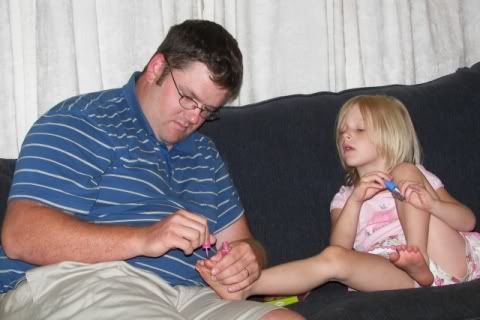 ~ashlyn having some fun at a friend's party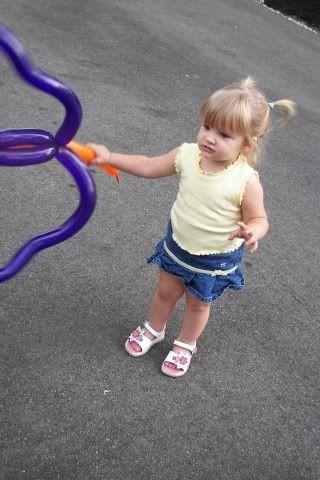 ~jaden enjoying the tire swing...this thing is sooo cool...it's a "horse" made out of recycled tires, and i had a heck of the time getting the girls off of it to go home...
~jaden and ashlyn spending some time in the pool...i was so proud of jaden for jumping in on her own...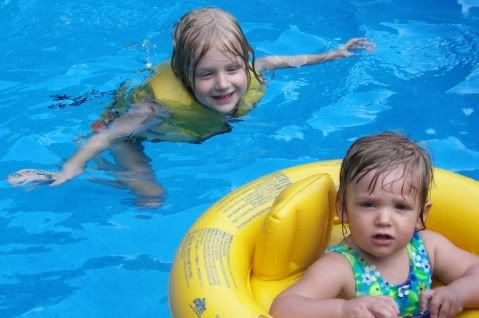 ~we spent a weekend camping at long's retreat with my aunt becky and her family, and my daycare mom, tracy, and her family...there were so many people, we combined campsites, and started referring to our spots as our "compound"...

jaden playing in the lake and the splash park...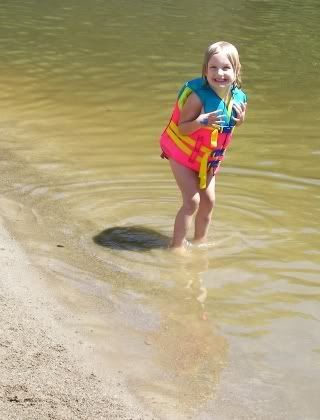 ...and ashlyn lounging on her raft...look at those eyes!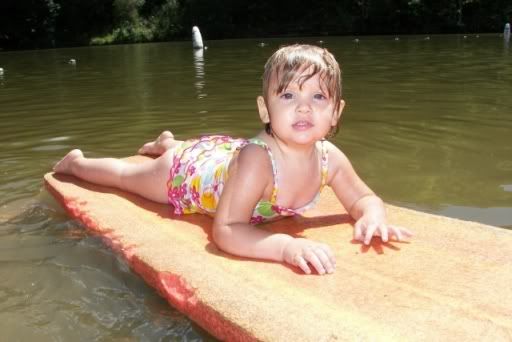 ...and the girls having a bounce off at the game area at long's...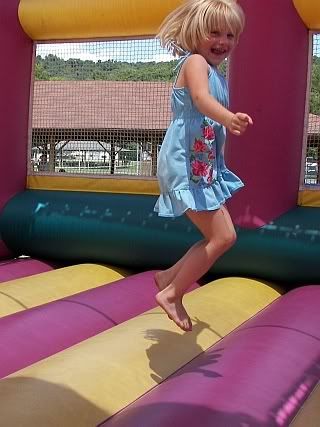 ~cincy red's game...it was UNBELEIVABLY hot!


jaden and her daddy...and some cotton candy, of course...