my first resolution was to quit being inspired and be inspiring.

well, here are some fun valentine pretties i made. it's been a while since i've made anything just for me or just for fun. (scrapping aside, of course.)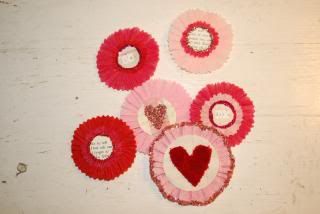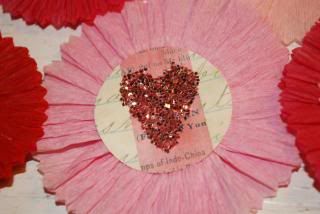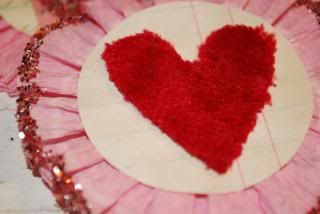 some vintage crepe paper, glass gitter, paper scraps (punched in circles), and velvet hearts & letter stickers to embellish.
i haven't exactly decided what to do with these yet.
maybe string them together for a garland?