oh wait...
i am.
well, here's a little funny.
i'm updating and restocking my

etsy shop

and i'm in the midst of listing my labels when i realize something just doesn't look right...
i've always called these hexagons: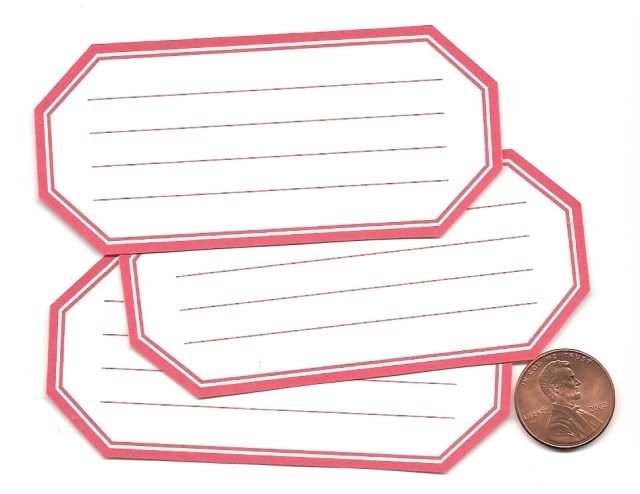 notice the problem?

i know from teaching 2nd grade geometry that a hexagon has 6 sides...not 8. duh!

it's really pretty funny when you think about it.
it's been so long now, that's how i refer to them... "octagon" just doesn't have the same ring to it.

heehee!