yay!
after a dr's visit and a trip to medical imaging, we were told there are no fractures. woo-hoo!

here's the progression of her bruising...
Monday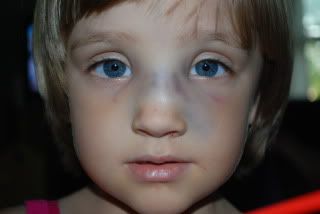 Tuesday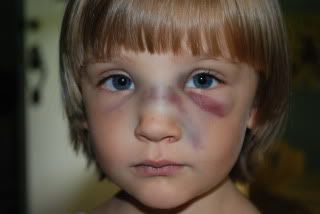 jackson keeps telling everyone
"you should see the other kid!"
it looks really painful, but monk's not complaining.
and jaden's doing everything she can
to keep things as normal as possible. lol!