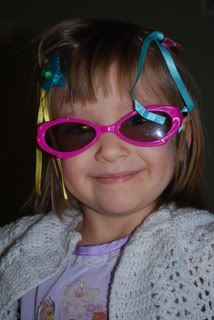 she's into make-up and being a cheerleader.
she's totally independent...god forbid mommy try to help with the make-up application.
she loves anything artsy...especially if it includes using "zizzors" and cutting things into a trillion little pieces.
she's definitely got an attitude, but is the best snuggler when she wants to be.
and she still can't live without "pink".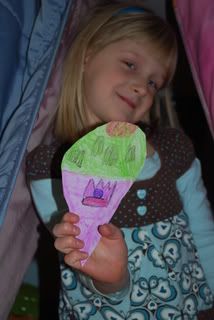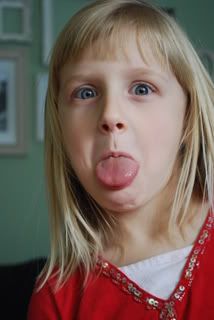 she's growing up waaaay too fast...the other day i realized she's going to be 7 and i just lost it.
she's mature beyond her years and definitely oppinionated.
she has the most giving personality...even making me "ice cream" when there's none in the freezer.
she loves art and books and talking to her new friends on the phone.
and she sends me the best air kisses at bedtime.